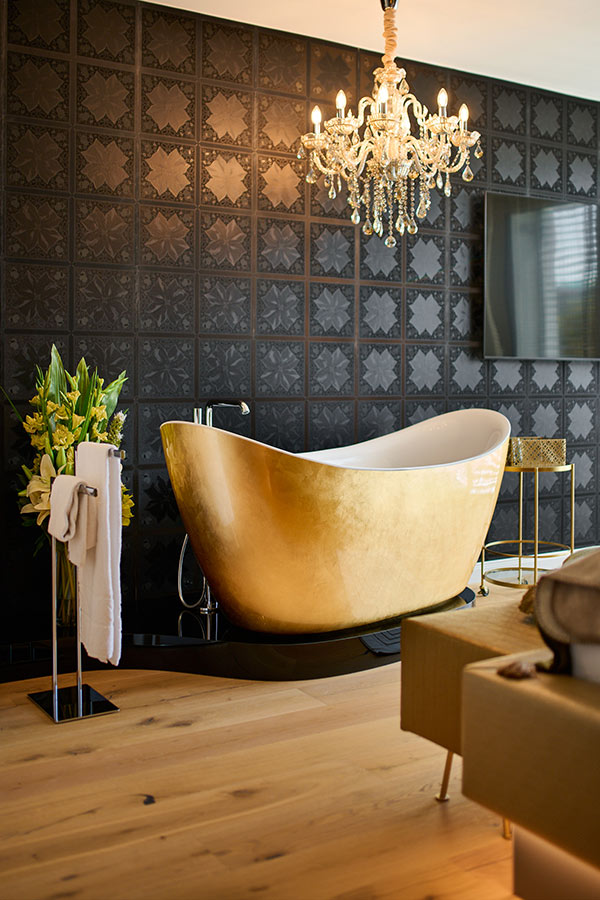 Be at Ease Surrounded by Sublime
Slowing down and taking a break from the daily hustle and bustle and full agendas doesn't come easy to those who give it their all for success. Find true luxury in refined places and space that lets you breathe. We have created two oases for exactly this reason. For friends and lovebirds, for families.
Luxury Living means to float weightlessly. To relax in your private spa area. To swim at lofty heights in the rooftop pool. To move freely and at your own pace between recovery room, fitness area, Finnish sauna, rooftop terrace and pampering shower.
Our role for your time in Velden can be manifold. We have created a retreat at lake Wörthersee that makes your holidays memorable, we thus offer everything your heart desires. Choose a destination that creates unique experiences. One where you have valuable experiences. Be inspired and ready to share with the people you hold dearest.
150 m² roof terrace and
heated rooftop pool
You can book our 2 Luxury Suites separately – or both at once to enjoy a maximum of privacy including exclusive use of a 150-m2 rooftop terrace and a heated rooftop swimming pool with counter-current system.
Immerse in Velden. Lean back and relax without ever breaking surface.
Do you have questions? Would you like to make a reservation? We look forward at any time to your request.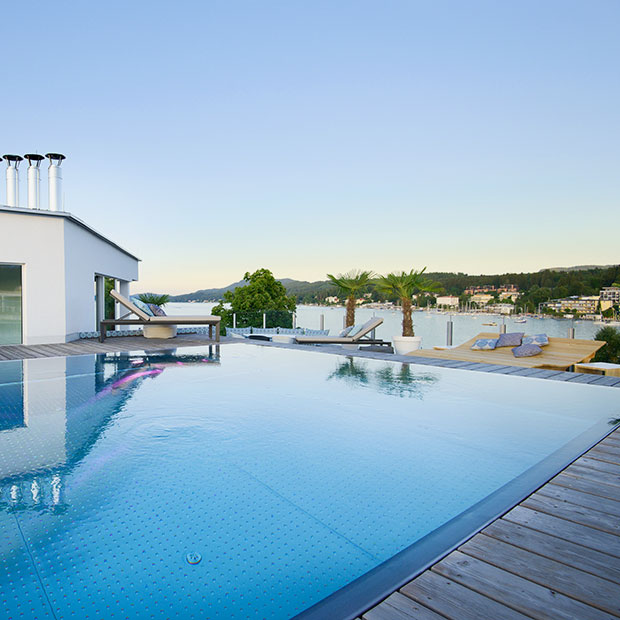 Velden is Beaming – Reach for the Sun!
High-class culinary and leisure opportunities, an almost Mediterranean flair, the laid-back Carinthian culture famous for its hospitality – Velden has evolved immensely since it was first mentioned in the 12th century.
Today, Velden is one of the most famous destinations of Austria and equivalent to elegance surrounded by an enchanting scenery of mountains and lakes.
Velden has around 2,300 hours of sunshine each year. This is true luxury in Austria, which brings us back to our central theme.
Activities & sports in Velden
Events at Wörthersee 2022 (selection)
Interesting events / news
Lake Faak will turn into a European hotspot for Harley Davidson bikers between September 6 and 11, 2022 – only a stone's throw away from your Luxury Suite in Velden.